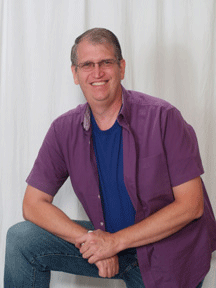 I'm Steven Horne, a professional member and immediate past president of the American Herbalists Guild.

My newsletter, Nature's Field, has been the premier source for reliable third-party information on NSP's quality herbs and supplements since 1986. So, if you use herbs and supplements from Nature's Sunshine Products (NSP) to improve your health, you've come to the right place.
Nature's Field used to be available only by paid subscription, but now I'm offering it as a free service to anyone interested in natural healing and NSP.
Each month, you'll learn about one feature herb and receive a major article on a natural health topic. You'll also get practical clinical tips for using NSP products. You can read back issues by clicking here.
And, when you enter email address below, you'll also receive two free bonuses.
First, you'll get an NSP product cheat sheet, Nature's Choices, a 14 page brochure that will provide you with a quick and concise answer to the question, "What is this product for?" Nature's Choices covers 285 products available from NSP.
Second, you'll get our basic supplement guide. This brochure contains seven short quizzes that help determine which of the seven basic supplements someone needs. These quizzes can be photocopied and used for yourself, your family, your friends or your clients. It's a great way to help people get off to a great start with Nature's Sunshine.
You have nothing to lose because we promise to never sell, rent, trade or share your e-mail address or other information with anyone else, and you are free to cancel your subscription to Nature's Field at any time. Just fill in the information below and you'll start receiving this valuable information with no cost or obligation to you.
Sign Up For Steven Horne's Newsletter
Here's what some of our customers say about Nature's Field.
"Many thanks for all your effort in putting together Nature's Field. I enjoy EVERY issue and am learning a lot."
—Cynthia Lokemoen

"Just a note to say how much I enjoy your newsletter. I am a distributor for NSP in Connecticut. It seems that in my quest for information related to herbs and health for my family I keep happening on the name of Steven Horne.
Please let Steven know that he is truly a natural at this and his wealth of knowledge is amazing."
—Christine Rice