Nature's Field

Subscribe to Nature's Field,
Tree of Light's free newsletter.
Why Nature's Sunshine?
by Steven Horne, RH(AHG), IIPA
My introduction to Nature's Sunshine Products came in 1975 when a lady in Tustin, California sold me a bottle of Special Formula #1 (now known as All Cell Detox). She told me I needed to clean out my colon to get rid of my sinus problems. I took the product and started having three bowel movements a day. I thought the product was giving me diarrhea so I quit taking it. Years later, when I understood that colon cleansing was the answer to my sinus problems, I took the same product, along with Psyllium Hulls Combination, for six weeks and completely cleared up my sinus problems.
In 1978, I used comfrey, lobelia and vitamin E from Nature's Sunshine while recovering from a moped accident and found that the herbs really helped speed my recovery. In 1981, I signed up as a Distributor and in 1984, I went to work at the NSP Home Office in Spanish Fork, Utah as the editor of their corporate magazine, Sunshine Horizons. I started publishing a newsletter for NSP Managers in 1986 called Nature's Field, and in 1990 I struck out on my own and started producing educational materials for NSP Managers and Distributors full time. Tree of Light is the result of those efforts.
As a professional herbalist, I'm fully capable of making my own herbal formulas (which I have done and continue to do). I'm also familiar with a number of excellent herbal companies whose products I have tried and use. However, I continue to stick with NSP as the primary product line for my personal use. There are many reasons why I like Nature's Sunshine. Here are the main ones.
Quality Control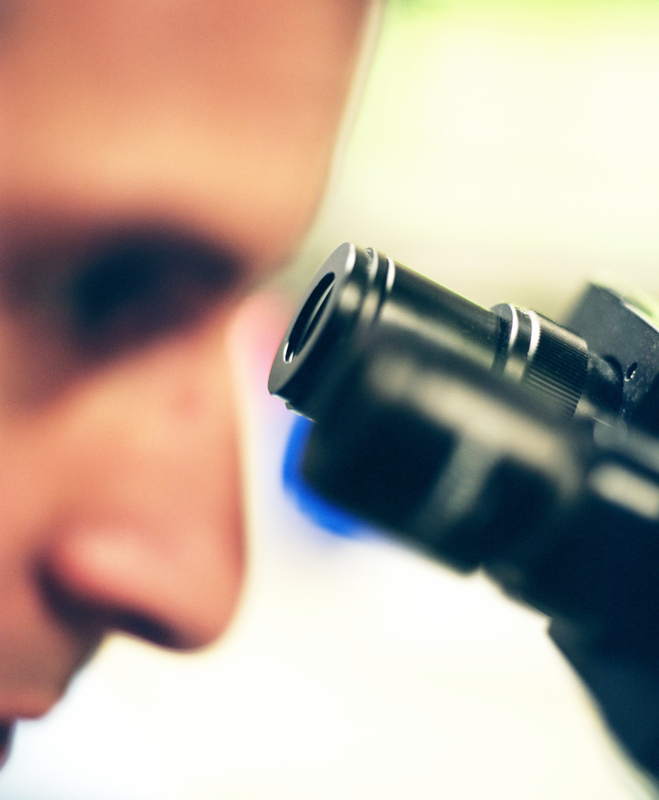 The first, and most important, reason I love Nature's Sunshine is their quality control. I've toured NSP's manufacturing plant (which is open for anyone to tour) and personally seen the great care they take in the manufacturing of their products. I've also spoken at length with the head of their quality control department, Lynda Hammons, and know that she won't compromise the quality of NSP products in the slightest.  NSP tests, tests and retests every ingredient and finished product they manufacture.  They test for microbial and chemical contamination and to make sure that the plant material is from the right plant, is the right plant part and has the right profile of constituents (meaning it was properly grown and harvested).
Lynda Hammons personally audits vendors that supply NSP with materials to make sure that their facilities are clean and operating to NSP standards.  This includes vendors in China that supply raw materials for their Chinese herb line. Products coming out of China are frequently contaminated with pesticides and heavy metals and NSP is one company I completely trust to ensure that their Chinese herbs don't contain any of those contaminants.
I've heard people criticize NSP for not being "organic." Well, the truth is that "organic" doesn't mean best. Wildcrafted herbs aren't "organically grown," but in most cases wildcrafted herbs are better. Furthermore, "organically grown" doesn't mean "contaminant free." NSP actually manufactures to a higher standard than organic because they guarantee their products are contaminant free through their rigorous testing. And, for those who are concerned about sustainability, NSP also seeks to ensure that their wildcrafted products are sustainably harvested, something that's very important in this industry.
NSP is an NSF Certified supplement manufacturer. NSF is an independent certifier that ensures companies operate with high levels of quality control. Click here to see the list of NSF certified supplement manufacturers. More importantly, however, NSP has been a pioneer in quality control for herbal products and supplements and their quality control is second to none. NSP does this in an industry that often has problems with people adulterating or mislabeling products.
Commitment to Health Freedom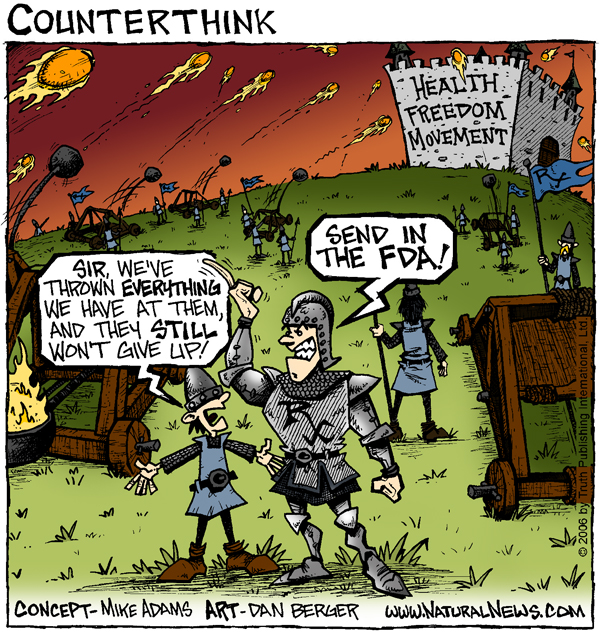 I was personally acquainted with the late Clinton Miller, a long time advocate for health freedom in the United States. It was largely through his efforts that the Dietary Supplement Health and Education Act of 1994 was passed. This bill, known as DSHEA in the industry, opened the door for structure/function claims to be made for dietary supplements and is a big reason why the industry has been able to grow without excessive interference from the FDA. Clinton told me personally that NSP had done more to support the cause of health freedom than any other company in the entire herb and supplement industry. The herb and supplement industry owes a big debt of gratitude to Nature's Sunshine for the highly active role they played in getting this bill passed.
NSP still continues to support health freedom more than any other company of which I am aware. A group of their Managers formed the Sunshine Health Freedom Foundation, which is actively participating in helping to support health freedom state by state. Threats to our ability to freely dispense nutritional information and dietary advice and recommend herbs and supplements are constantly being raised through bills introduced by dieticians, which make it illegal for anyone who is not a registered dietician to dispense nutritional information. Naturopathic licensing laws also contain restrictive language, which has the potential to get herbalists and other alternative health care providers into legal problems for practicing naturopathy without a license.
The Sunshine Health Freedom Foundation works with the National Health Freedom Coalition founded by Diane Miller, JD. So far, eight states have passed Safe Harbor bills that exempt non-invasive, non-toxic alternative health care practices from state medical licensing laws. I am a big supporter of this movement and NSP provides more support for it than any other product company of which I'm aware. Please consider supporting this cause.
I wish more herbal manufacturers and my professional colleagues in the AHG would recognize the threats to our rights to use herbs and natural remedies and would follow the example of NSP and help support this cause. I also think NSP people need to promote the role NSP has played in the health freedom movement as a major benefit of being involved with NSP.
Sunshine Heroes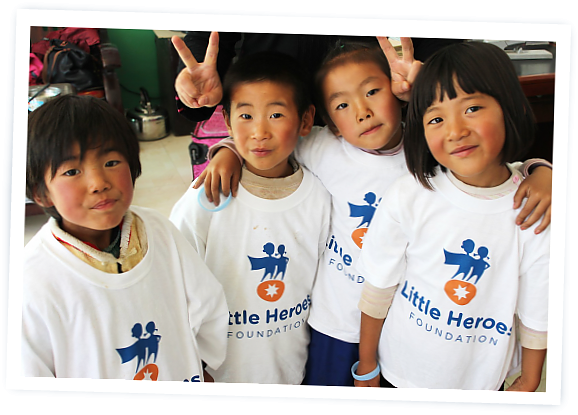 Nature's Sunshine was the founding sponsor of the Sunshine Heroes Foundation (SHF) and donates a portion of the proceeds from the Sunshine Heroes Vitamin line to supporting SHF activities. The corporate support SHF receives allows 100% of its donations from individuals to directly benefit children worldwide. SHF has helped children in 15 different countries, such as Africa, Russia, China and Nepal, to obtain clean water, health care and education. This is a wonderful organization, so please consider supporting it. If you are an NSP Manager, you can have your contribution taken out of your bonus check.
Commitment to Education
Another reason that I love NSP is their commitment to education. NSP has a highly educated sales force because NSP hosts so many quality educational events and has encouraged their Managers and Distributors to learn more, not only about their products, but also about health in general. It's only the love NSP Managers and Distributors have for learning more about natural healing that makes a book like this possible.
NSP's Managers and Distributors (Salesforce)
I know that I'm speaking in general terms here, but NSP has attracted some awesome people to its sales force (NSP's Managers and Distributors). In general, I've found people involved with Nature's Sunshine to be spiritual, caring people who have a sincere desire to help others. They are very generous in sharing their knowledge with others and don't push the "get rich quick" business idea so often promoted in network marketing companies. They want to genuinely help people with their products, not just sell a bunch of product through exaggerated claims and "rah-rah hype."  I have many friends in the NSP community and have been greatly blessed to associate with these dedicated and caring people.
NSP's Products
There are many products NSP offers that I would hate to be without. Here are some of my favorites.
For starters, my favorite group of products in the NSP line is their Chinese herbal formulas. No health food store brand or network marketing brand offers a traditional line of Chinese herbal formulas like Nature's Sunshine's TCM line. Almost every client I see in person gets one of these formulas as the foundation of their supplement program. Plus, as I mentioned earlier, I can trust that these TCM formulas are contaminant free. I like the TCM line so much that I've produced educational products designed to help people understand and use that line alone. These products include a small book called Healing with Chinese Herbs, the Secrets of Chinese Herbs course (co-authored by K.P. Khalsa) and a free online quiz, What is Your Chinese Constitutional Type?
Besides the TCM line, I also love the NSP formulas created by Jeanne Burgess, which include AL-J, Stress-J (STR-J) and Intestinal Soothe & Build (UC3-J). These are also formulas I regularly recommend to clients. I also find Mega-Chel to be a product of tremendous value because there's nothing else like it in the marketplace.
My favorite topical analgesic product is Tei Fu oil and I've tried a lot of different brands. Since I'm getting older and some of my joints get a little stiff (like my neck from working too much at a computer and the knee I injured when I was 21), Tei Fu Massage Lotion, plus MSM/Glucosamine Cream are my regular friends.
What I take personally varies from day to day depending on how I feel, but you'll always see NSP's vitamin D3, Food Enzymes, PDA and Co-Q10 on my supplement shelf. All my first aid kits and emergency preparedness kits have Tei Fu oil, Peppermint Oil, Silver Shield liquid and gel, Lobelia Essence, Capsicum Extract and High Potency Garlic in them. I mix Thai-Go with lemonade when I'm working in my garden to keep from getting allergies (along with lots of water and natural salt) and I use NSP's xylitol mouthwash daily.
Finally, it's probably a little bit self-serving, but I do like NSP's line of flower essence blends. After all, I did formulate them with the help of my friends Patricia Kaminski and Richard Katz at FES Services. However, since I don't get any royalties on them or the other NSP products I've helped formulate (Gentle Move, Menstrual Reg and Cramp Relief), I suppose it's not too self-serving to mention them.  They're a wonderful way to get the benefits of flower essences without having to learn a lot about them.  The self-serving part is that we have a line of educational products on the flower essences and an online quiz to help people determine which flower essences they need.
As you can see, I've been involved with NSP for a long time and think very highly of the company. If you're interested in learning more, you can locate some of the quality NSP Managers who have studied with me for many years at findanherbalist.com or you can go to the official Nature's Sunshine website.
Steven Horne, RH(AHG)
President of Tree of Light
June 2014
Attachments