Nature's Field

Subscribe to Nature's Field,
Tree of Light's free newsletter.
FV™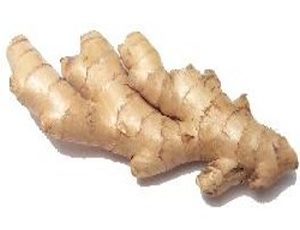 FV™ is a digestive and immune support formula designed to provide nutritional support to the digestive and immune systems.  The herbs in this formula provide significant amounts of magnesium, manganese, iron, silicon, and sodium—nutrients which help these body systems perform effectively.  This combination helps to relieve muscle spasms, soothe muscle pains, relieve nausea and other influenza (flu) symptoms, fight infections, and promote the production of digestive fluids.
A description of each of the herbs in this formula are as follows:
Ginger root
This familiar herb has been used in Chinese medicine for over 2,000 years as a remedy for digestive disorders, nausea, and fever.  A strong aromatic herb, ginger root produces both stimulant and carminative effects.  Though perhaps most widely acclaimed for its ability to stop nausea and vomiting associated with motion sickness, the volatile oils found in ginger also work to stimulate the production of digestive enzymes.  These aromatic components also work to lower blood pressure, blood sugar and cholesterol.  Ginger contains bitter compounds which increase blood circulation, dilate blood vessels, and reduce muscle spasms.  The herb is also a good source of trace minerals such as magnesium and manganese.  Next to capsicum, ginger is probably the most effective herbal stimulant.
Capsicum fruit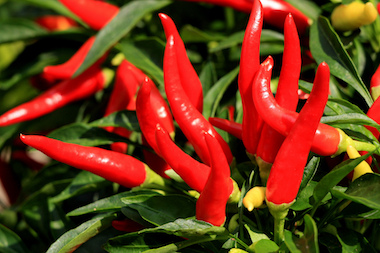 Also known as cayenne pepper, this herb is widely regarded as the purest herbal stimulant.  Long revered as a promoter of good digestion and a short-term anti-inflammatory, the fruit's most dramatic property is perhaps its ability to stimulate increased blood circulation.  Not only does this stimulant action aid the body in transporting oxygen and nutrients throughout the system, it also makes capsicum an important catalyst in herbal combinations for speeding the other medicinals to the extremities.  Capsicum has almost immediate stimulating and revitalizing effects on the saliva glands, the digestive and intestinal membranes, and the heart.  
The herb also contains the stinging phenol capsaicin, which is responsible for capsicum's uncommon anti-inflammatory and even pain-relieving properties.  Taken in combination with soothing herbs such as licorice and golden seal, and also when ingested in capsules, capsicum can produce its helpful effects with a minimum of sting.
Goldenseal
The most important components in this herb are a group of isoquinoline alkaloids which help to normalize liver and spleen functions by increasing the production of digestive fluids, enzymes and bile.  Two of the alkaloids, hydrastine and berberine, have been found effective in combatting a wide variety of infectious agents, including staph, strep, E. coli, and giardia (a parasite which causes diarrhea).
As an immuno-stimulator, berberine increases blood supply to the spleen, activates macrophages, and has a tumor inhibiting action.  Hydrastine is also effective for uterine disorders, as it causes constriction of peripheral blood vessels.  Golden seal contains cobalt, iron, magnesium, manganese, silicon and zinc, and is an excellent source of vitamin C.  Used in combination with other herbs, golden seal exhibits both catalyst and soothing properties.
Licorice root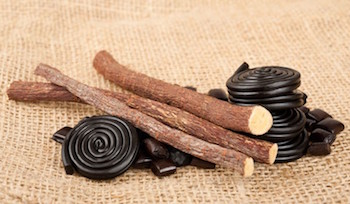 This familiar herb is often prescribed for food poisoning, liver and uterine complaints (the root helps control hepatitis and improve liver function in people with cirrhosis), and some forms of cancer.  The herb contains bitter compounds which reduce inflammation, increase the quality and production of mucous, and relieve muscle spasms.  Besides its anti-inflammatory and antiarthritic properties, specially prepared (deglycyrrhizinated) licorice has also demonstrated considerable effectiveness in treating duodenal ulcers.  Licorice contains particularly high amounts of magnesium, silicon and sodium, and is also high in chromium, iron and niacin.
Suggested Use
Take three capsules with meals twice daily.
Selected References
Nutritional Herbology by Mark Pedersen (Warsaw, IN: Wendell W. Whitman Co., 1994).
The Healing Herbs by Michael Castleman (Emmaus, Penn: Rodale Press, 1991).
The Little Herb Encyclopedia by Jack Ritchason N.D. (Pleasant Grove, UT: Woodland Health Books, 1995).
The Wild Rose Scientific Herbal by Terry Willard, Ph.D (Calgary, Alberta, Canada: Wild Rose College of Natural Healing Ltd., 1991).