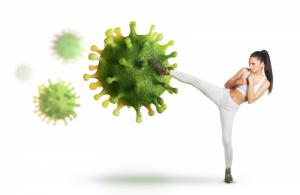 Thursday, Dec 8, 2020 @ 6:00 pm MT
In this webinar, I'll talk about the immune system and how it works as well as nutrients and herbs that aid immunity, but I'll go way beyond that. I'll explain why your mental attitude is critical to your immune function and why you must learn to stop being afraid of contagious disease. Fear tends to bring about the very thing you fear. People possessing faith, confidence, and a positive mental attitude rarely get sick, and even when they do, they recover faster.
Don't miss this very timely webinar. Learn how to help yourself and others build an immune system that resists all infections, viral, bacterial, fungal, and parasitic. Once you do you'll stop buying into the fear when some new bug is discovered.
The class includes handouts and the recording will be available to watch afterwords.
If you are a member of Steven Horne's monthly member program this webinar is already included and you're already registered as part of your membership. If you wish to become a member it is just $19.95 a month and includes additional member perks.
Click here to learn how to become a member
---
Did you know that your blood type is is associated with different personality tendencies, responses to stress, immune reactions and tendencies to various health problems? Knowing your blood type can help you understand these issues and choose supplements that will help you.
Join Steven Horne and Kimberly Balas as they discuss supplements that can help people with each blood type (O, A, B, AB) to achieve a greater level of health. Don't miss this informative webinar that takes you beyond the blood type diet into blood type lifestyle and supplementation.
---
---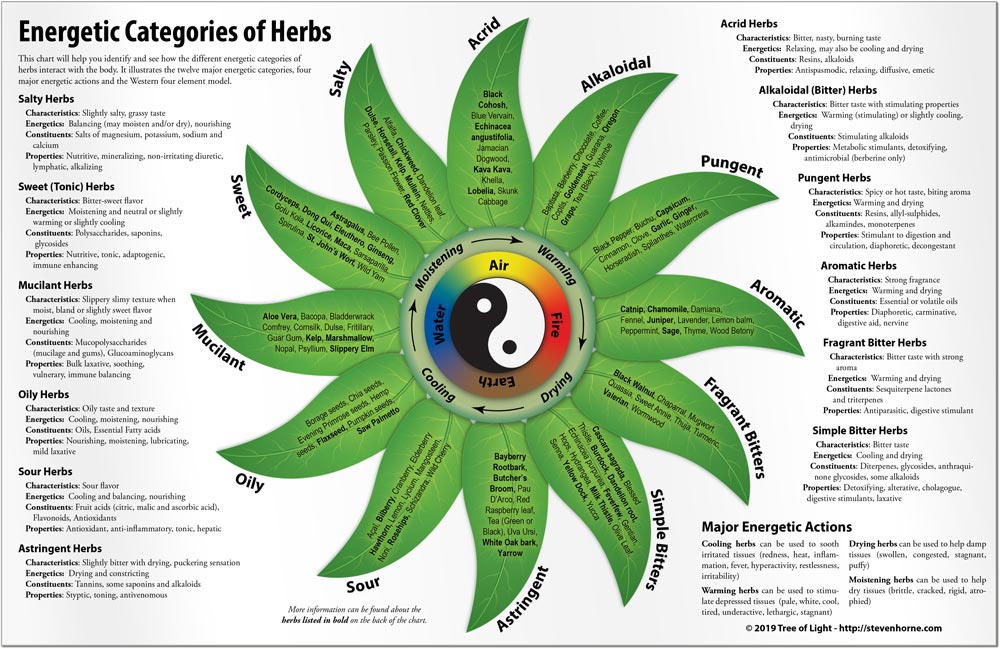 Join Steven Horne for
The Energetic Uses of Single Herbs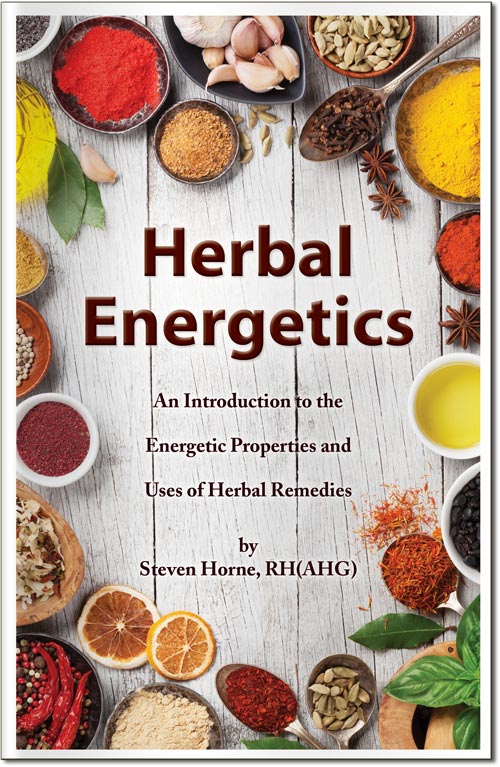 This four-part class will explain the twelve basic categories of herbs and provide a basic understanding of how to use about 200 medicinal plants. You'll learn about the different energetic categories of medicinal plants and be introduced to dozens of different remedies you can use to help rebalance the body to improve health. Learn how to use herbs to treat people, not diseases, in this special course.
The cost of this class is $99 and includes the booklet Herbal Energetics and the large laminated Energetic Categories of Herbs Chart a value of $20 when purchased separately.
---
Steven's Emotional Healing Charts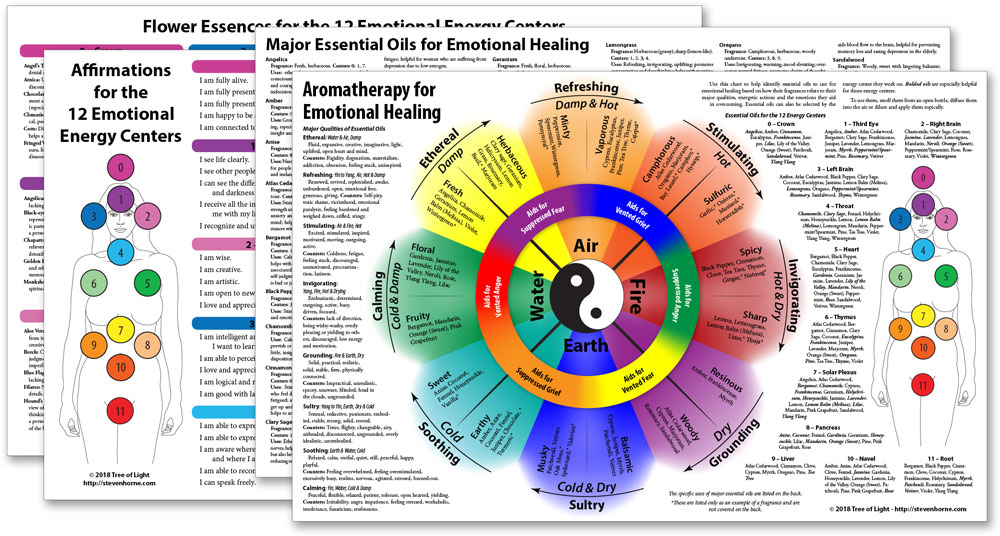 For many years, Steven has used three different techniques together to help people heal emotionally as well as physically. He has now created two new charts to help make it easier for you to use these techniques to help your clients heal emotionally as well as physically.
The first chart, Aromatherapy for Emotional Healing, focuses on the outstanding properties of essential oils to help shift emotional states. In this chart Steven covers the eight vital qualities of essentials and the problems they overcome and mapped out how they relate to 16 different fragrance qualities and their energetic actions based on the Oriental model of yin and yang, the Western four element model (air, water, fire and earth). It also lists which essential oils will help with the 12 emotional energy centers.
The back of the chart covers the fragrances, qualities and basic effects on mind and mood of 46 major essential oils. These include all of the single essential oils from NSP and many of the essential oils in NSP's blends.
The second chart, Essential Tools for Emotional Healing, focuses on the other two tools for emotional healing that Steven has found to be effective, flower essences and question affirmations. One side of the chart will help you use question affirmations to clear issues from each of the twelve emotional energy centers. The other side covers over 100 different flower essences that can be used to open up those energy centers with individual indications for each flower essence.
Both of the charts are laminated and in color, so they will look great and be durable. They are large format (11x17 inches) great for display or using for consultations.
These charts are available individually for $15 each or as a set for $25
Order these charts today at treelite.com or call 1-800-416-2887 and start using them to help teach your clients and help them heal on the emotional as well as the physical level.
---
Start Mastering the Fundamentals of Natural Healing
Register for The Fundamentals of Natural Healing today for $250
When you know what you are doing, you can get amazing results with natural remedies, but first, you have to shift away from the disease-treatment mindset of modern medicine and shift your thinking to a health-building model. This in-depth course lays out all the guiding principles Steven has used in his 35 years of natural healing. It is the foundation that helps you understand how the body gets damaged, how it heals and what you can do to support the healing process.
We've completely overhauled the Fundamentals course with shorter, more focused lessons, which can be completed in an hour. This makes mastering the material easier than ever. In addition, we've added a completely new module to the existing three modules in the original course to make this course even more useful.
The four modules cover Healing Injuries and Relieving Pain, Acute Diseases, Chronic and Degenerative Disease and Mind and Emotions. The class is available as an online self-study course. Taking it also counts towards the Family Herbalist and Certified Herbal Consultant certification programs.
Click here to learn more about this class.
You can also call 1-800-416-2887 to register
---
If you haven't already make sure to sign up for Steven Horne's newsletter so you'll know when new articles and videos are posted as well as when we release new tools and classes.