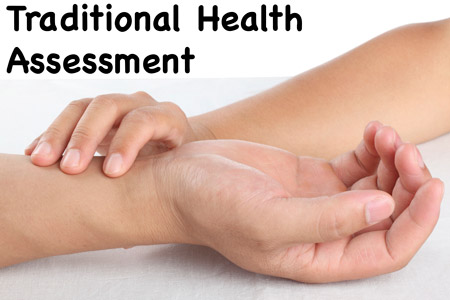 | | |
| --- | --- |
| Dates: | June 30, July 7, 14, 21, 28, August 4, 11, Septenber 1, 2016 |
| Regular Price: | $247 |
Learn Traditional Health Assessment with Steven Horne
Herbalists and natural healers are prohibited by law from diagnosing disease conditions and prescribing treatments for them. So, how can you legally recommend the products people need to improve their health?
The answer is simple; you can use traditional methods of assessing health that don't involve diagnosing diseases. These methods teach you to see underlying imbalances in the body and the body systems, so you can recommend herbs, diet and lifestyle changes, and other natural methods to restore balance to the body and aid self-healing.
To distinguish this from medical diagnosis, we call this process "health assessment." It's not only a safer way to work within the law as an herbalist and natural healer, it's also a more effective way. That's because Western medical diagnosis is designed to go hand in hand with Western medical treatments, whereas traditional methods of health assessment are designed to go hand in hand with herbs and other natural remedies.
In Traditional Health Assessment you'll learn the process of assessing the various aspects of a person's health, starting with their constitution, the root causes of illness in their life, their biological terrain, and their body systems that are weak. Using the disease tree as our model, we'll look at how different assessment tools are used to gain an understanding of different parts of the health picture.
We'll start with an overview of the consulting process, then discuss constitutional typing using various traditional systems (Western, Chinese and Ayurvedic). We'll introduce the use of tongue and pulse diagnosis as excellent tools for assessing biological terrain. We'll devote an entire lesson to the proper use of muscle testing and other intuitive assessment techniques, too.
To improve our ability to tell when body system's need support (which is the focus of the ABC+D Approach course), we'll go through the body system by system discussing signs in the face, eyes, hands and so forth that provide clues as to what systems are in trouble. We'll devote the final two sessions of this class to translating Western lab test results and diagnostic systems into the biological terrain and body system's model.
This course provides you with numerous practical tools you can use to analyze all the aspects of a person's health, so you can make positive recommendations to help them improve their health. This powerful course begins June 30. Live sessions will be taught June 30, July 7, 14, 21, 28, August 4, 11, September 1st. Students do not have to participate in live webinars to complete the course. All classes are recorded and posted online.
---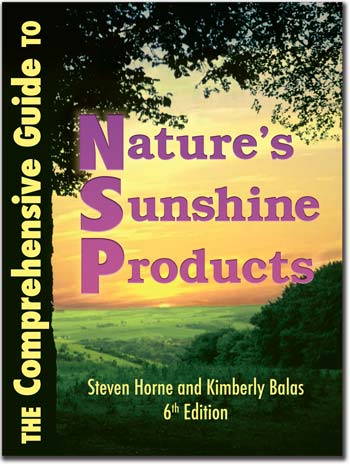 We've made the 6th Edition of the Comprehensive Guide to NSP even better by updating it with the latest products from Nature's Sunshine Products including Berberine IR, Cardiox LDL and all the new essential oil blends.
This book is a must-have for anyone who uses Nature's Sunshine Products. It covers NSP's entire product line, linking them to hundreds of ailments and conditions, natural therapies, body systems and properties.
With 462 pages the Comprehensive Guide to NSP is a big book that is easy to use. It includes a detailed table of contents and section tabs to make it quick to find every product, condition, therapy and property.
Order today and have this incredible reference at your finger tips
Look Inside the Sixth Edition of the Comprehensive Guide to Nature's Sunshine Products
Click on any of the images below to view a sample of the pages from the newest edition of the Comprehensive Guide to Nature's Sunshine Products to see what's inside.
---
This online course will teach you the core ideas you need to really understand natural healing. It includes video lessons, handouts, quizzes and counts towards the Family Herbalist Certification program and The Certified Herbal Consultant program. Discover all the amazing things you can learn and register today for just $97.00.
---