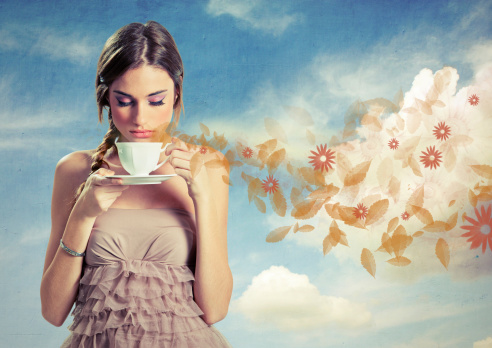 Holistic Healing
Friday, November 29, 2013, 4:00 PM Mountain Time
Going to the hospital can leave you feeling like your nothing but a machine that needs to be operated on or drugged up. Modern medicine tends to forget that you are a thinking, feeling person and that illness doesn?t arise solely from the physical level. It also arises from your thoughts, attitudes, feelings and stresses. This is the unseen, human (mental, emotional and spiritual) aspect of healing.
But, there is a better way, and that is more than just replacing drugs and surgery with supplements, herbs and cleansing. When someone isn't feeling well it is vital to address this human side of the health problem. This is because as much as 50% of a person?s ability to heal from anything is dependent on this unseen, non-physical aspect of healing. You don't want to make someone feel like all there needs aren't being met when they come to you for help. You need to let them know they are a complete person and every aspect of well-being health matters.
Kimberly Balas and Steven Horne have been holistically consulting with people for years and in this webinar they will teach you how to address this important aspect of healing when working with clients. This is the A or Activation principle of the ABCs of natural healing, and when it is combined with Building (supplying good nutrition) and Cleansing (or detoxification) you have the primary recipe for success in natural healing.
They have improved their clients health and well-being by incorporating simple techniques to help people let go of their emotional baggage, change their attitudes and perceptions and believe in their ability to heal, and so can you. When you do these things, everything else you do will be more effective. In fact, without it, you?ll find it very difficult to get people completely well when they have serious chronic and degenerative health problems.
And this is the perfect time to start thinking about this, Thanksgiving is often a time when emotional baggage is brought to the forefront as "family" stuff is triggered, which is why we are holding this class on Black Friday, Nov 29 at 6:00 PM ET, 5:00 CT, 4:00 MT and 3:00 PT.
Black Friday is one of the most stressful shopping days of the year, so you might consider doing yourself a favor and taking the time to learn how to relieve stress instead of building it up. Of course if there are deals that are just too good to miss out on you can still join us in the afternoon or watch it once all the shopping is done as we'll be recording the webinar and making it available for review and for everyone who couldn't catch it live.
Register today for only $25 and start helping 100% of the people you work with whether it be family, friends or clients.
If your a Tree of Light Sunshine Sharing Member you can login here and register for just $20
---
The Comprehensive Guide to Nature's Sunshine Products
| | | |
| --- | --- | --- |
| Soft Bound Edition: $39.98 | | Spiral Bound Edition: $49.98 |
Featuring 658 NSP products available in NSP's North American markets, this book provides a comprehensive list of the properties, body system's affected, historical uses, directions for use, and warnings and contraindications of these products. And that's just the beginning.
This book also includes the charts and instructions for the ABC+D Approach to natural healing, which helps a person learn how to work on the root causes of their health problems, rather than simply try to alleviate symptoms. It also provides a therapeutic index to 500 health problems, providing information on causes, natural therapies and NSP products people have used to help their body recover from these conditions. A fourth section provides a list of 125 body systems, organs and Chinese herbs with lists of remedies that affect them. A final section provides definitions, indications and contraindications for over 215 therapeutic properties with lists of NSP products that have those properties.
Compiled and edited by Steven Horne, Registered Herbalist (AHG), who has been providing NSP Managers and Distributors with quality educational materials for 25 years, this reference is a simply a "must-have" for everyone who uses or sells NSP products. Even people not affiliated with NSP will find the reference useful in learning how to choose herbs and supplements to support the natural healing power of their bodies.
---